Rapid Assessment Treatment Service NHS
This service was given money to improve patient flow and ensure there were five waiting bays for Ambulance emergencies when they entered the hospital and patients booked in.
Value: £323,000
Timescale: 9 Weeks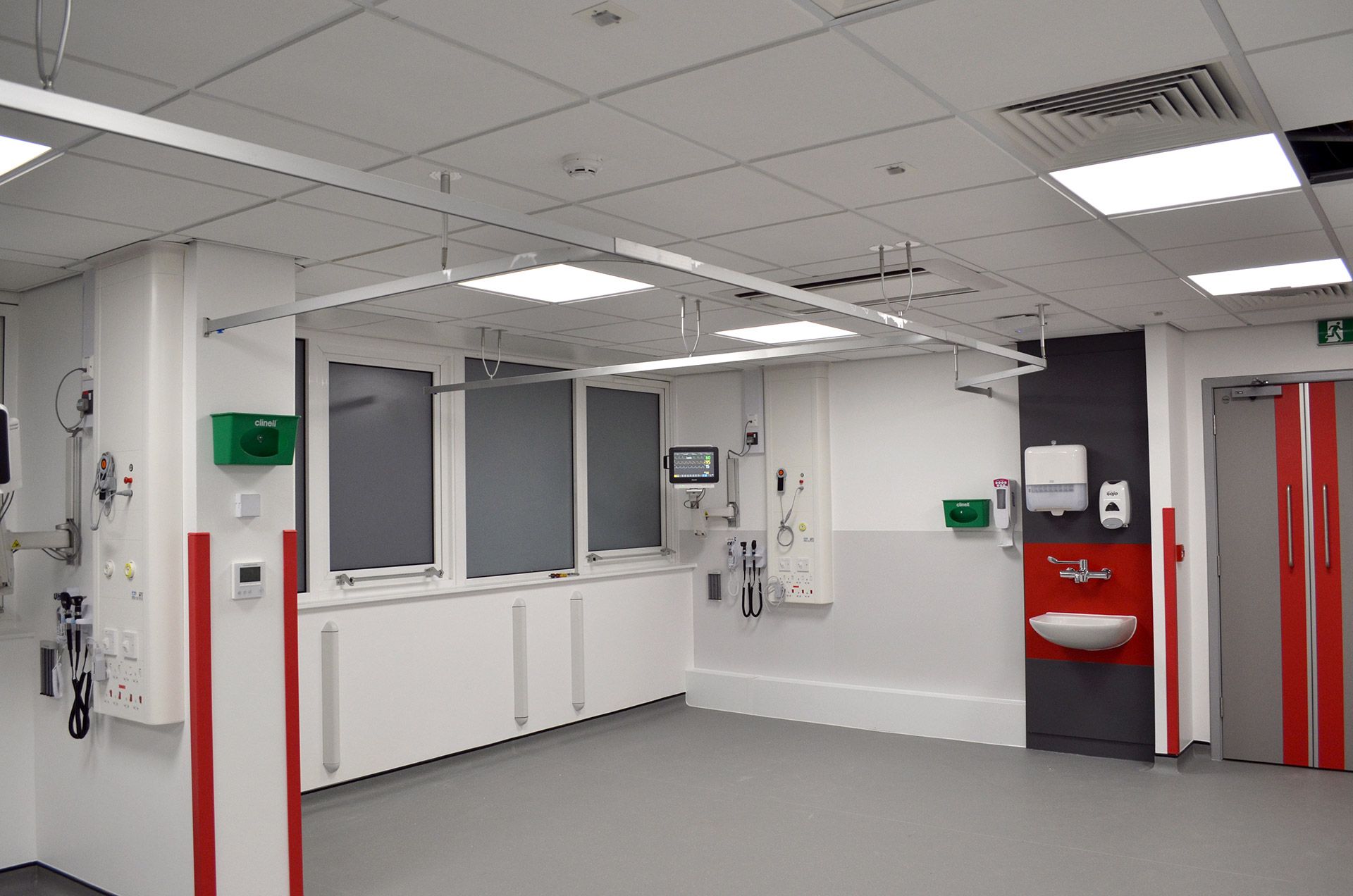 The works were carried out in two phases.
Phase one was to move some existing medical services to a different area and some office space to a different department, this then freed up the space to convert the new area. The work involved structural work to make openings wider and support a flat roof with design input from D&G. The area was originally an office space and was converted to a medical area which included; new ventilation, air conditioning, over door heaters, 2 sets of sliding doors, booking in station, 5 new bed bays which included vertical medical trunking, piped medical gases and curtains. New ceilings were installed, SPM wall protection and new flooring.
The work was completed on time and on budget and the trust were thrilled with the results and the impact this has had on the emergency department.