Harpurhey Wellbeing Centre, NHS Mental Health
The existing Harpurhey Wellbeing Centre underwent extensive refurbishment and alterations to ensure community services can be provided for generations to come. The centre users, volunteers, residents and staff contributed to engagement workshops to ensure that the views of the local community where represented.
Value: £640,000
Timescale: 32 Weeks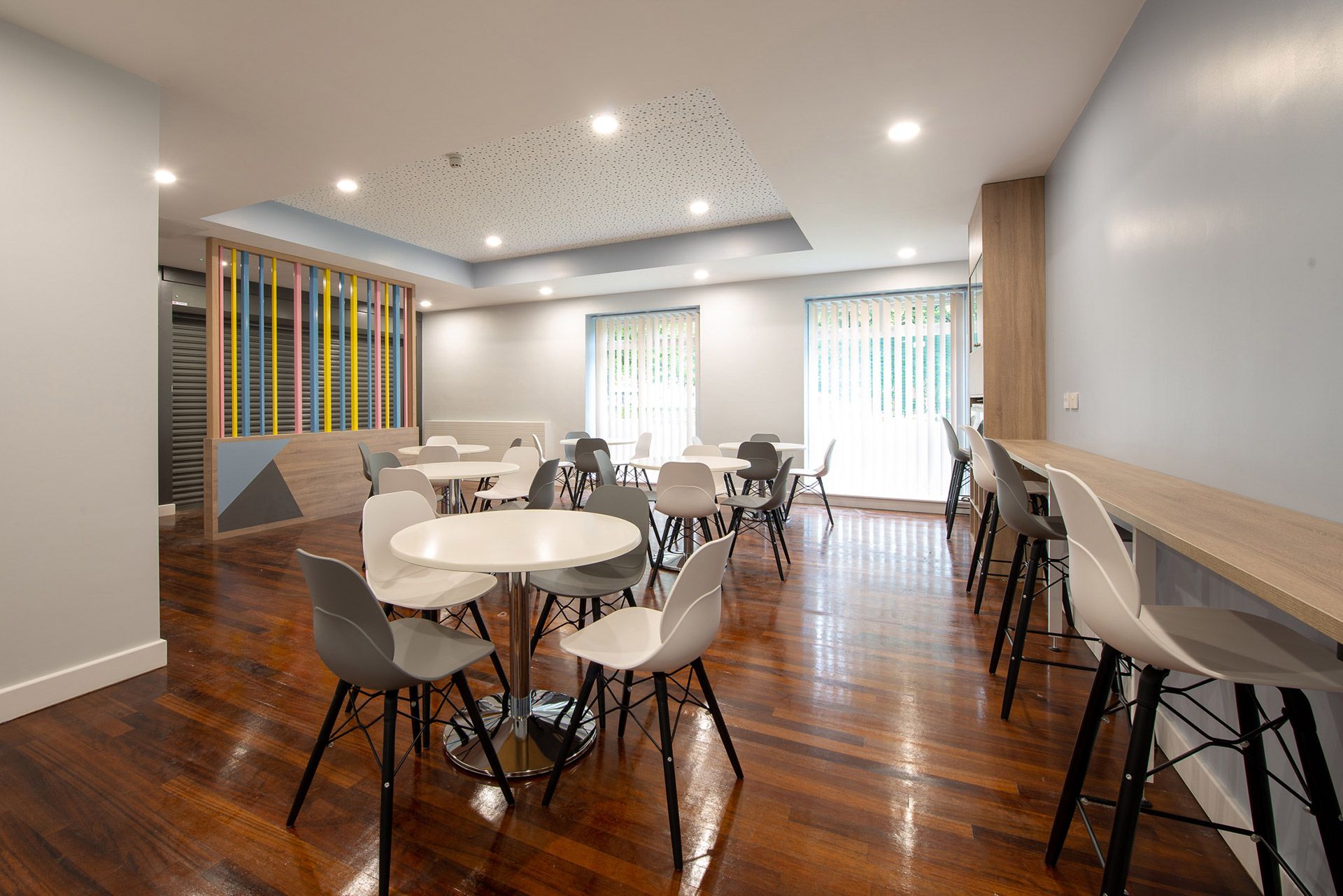 Some of the works carried out where asbestos removal, structural alterations, new windows, M&E Services, ceilings, partitions, fire stopping, fire doors, anti-barricade doors, toilet refurbishment, flooring, decoration and bespoke furniture.
The centre has since been re-named as No. 93 and hosts community activities, volunteer led groups and also has an exercise room and creative arts space open to everyone including centre users, local groups and residents in the wider community. Additionally the new centre has outdoor space where gardening clubs will take place.
The centre will also provide further investment in mental health through Improving Access to Psychological Therapies, with No.93 providing an NHS psychological therapies service for the community with the introduction of nine dedicated therapy rooms together with a group room, making the centre an inclusive space and a place to challenge stigma associated with mental health generally.